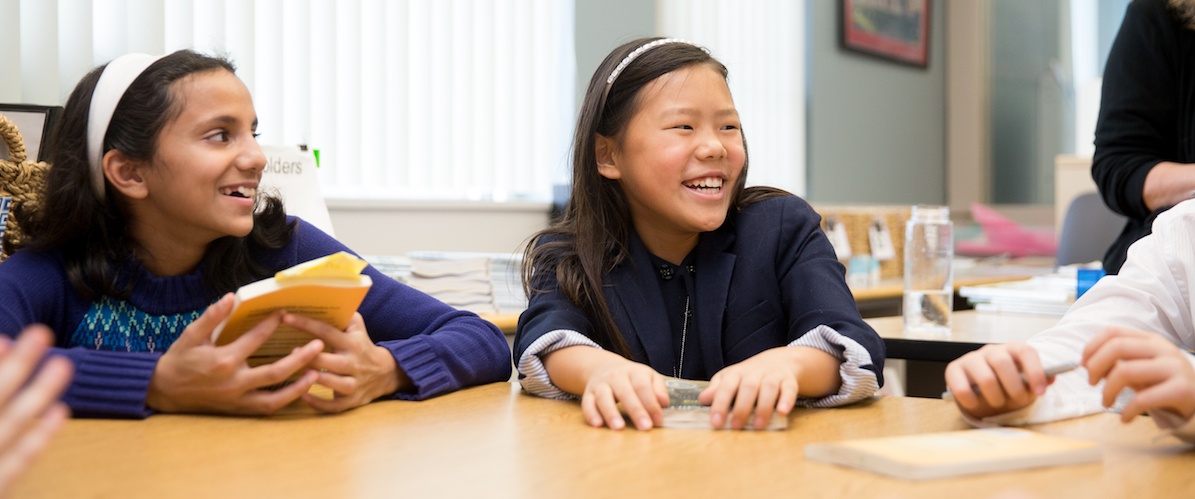 So your child isn't thrilled at the idea of leaving their friends to start over at a new school. Can you blame them? Each year, more than 6.5 million students nationwide change schools. The prospect of making new friends, adjusting to new academic expectations, and integrating into a new community can be daunting. Parents often struggle with this reluctance, unsure how to calm their child's natural anxieties and worried that those fears will derail the whole undertaking. Here are some tips for successfully navigating the school search process with a reluctant student.
Be honest
Some parents will try to soften the prospect of changing schools with some well-meaning half-truths, but that is usually a mistake. Telling your child, "We're only going to look" at a school or "Ultimately, it's your choice," might feel good in the moment, but if you have already decided that a change in schools is necessary, you can be painting yourself into a parenting corner. Decide up front how much power you want the child to have in the decision-making process and then frame the discussion accordingly, suggests Fay's Director of Admissions Beth Whitney. "The rule of thumb is that for elementary school-age students, school selection should be the parent's decision," says Beth, "but middle school students should have a voice in the process." Beth suggests drawing older students into the decision-making process by vetting schools ahead of time and giving the child a choice between two or three pre-approved schools.
Visit, revisit, and visit again
Don't think that a tour is the only time you can visit a school. Most schools host a variety of admissions events throughout the year and will welcome your attendance at any or all of them! Some parents will visit a school without their child first and then return for a formal tour with the student. After touring Fay, for example, many prospective students return for a Classroom Visit Day to experience the school in action, and they may even return again for a Revisit Day after they have been accepted. Head of Lower School Lainie Schuster has even welcomed new students back to campus as late as August, when the start-of-school jitters ramp up. "Different can be scary for a child, but we sit and talk, and we walk the halls and see the classrooms without students, and it tends to have a calming effect," says Lainie. Many schools also host summer camps, which can be a great way for a new student to get acclimated to campus and to meet current students as well.
Nurture friendships
As the saying goes, make new friends but keep the old. For most students, the biggest concern over switching schools is losing their current friends and having to make new ones. In general, schools are very proactive about helping new students get acclimated and will sometimes provide names of other local students for playdates and carpooling. At Fay, our new Primary School students are welcomed to campus in June for "Popsicle Playdates," where they can meet other new and current students and make connections for summer playdates that will ease the transition into the new school year.
Parents can be especially helpful in this process by continuing to nurture and cultivate their child's established friendships. "We encourage families to keep playing town sports, doing Boy Scouts and other community activities, and we purposefully don't overwhelm the kids with homework in Lower School so that they can have those playdates outside of Fay," says Lainie.
Perhaps the best way to calm a child's anxiety over switching schools is to remind them that they are not alone. "This kind of anxiety is incredibly common," says Beth, noting that some "positive anxiety" actually aids the transition into a new school. "In the beginning of the year, we tend to see students moving around in big packs. Everybody is nervous about making new friends, so they're extra friendly to everyone and open to new friendships."
Want to learn more about Fay School? Let us know!