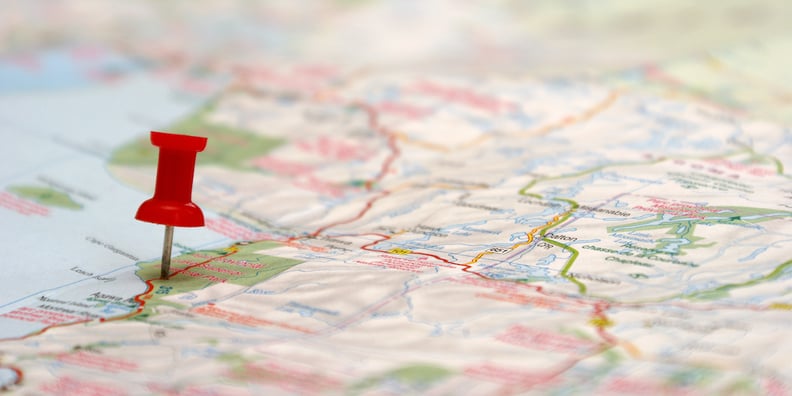 It's a big world out there, and even though social distancing is keeping many families close to home right now, there are still plenty of adventures to go on, thanks to the growing number of zoos, museums, and cultural sites that are making virtual visits available to the public.
Whether your child is a history buff, loves animals, or is fascinated by space exploration, there is a virtual trip to pique their interest. So pull up an armchair, because we have compiled a list of some of our favorite immersive virtual field trip experiences for you to share with your kids.
Lots of zoos are sharing animal cams, allowing kids to drop-in and watch the animals while the zoos are closed to visitors. But, the San Diego Zoo's website also has great educational videos and background on each animal so that virtual visitors can learn as much (if not more) about all the animals they are seeing!
We're pretty sure you weren't planning on taking the kids on a field trip to the red planet, so you really can't do better than experiencing this collaboration between NASA's Jet Propulsion Lab and Google. Access Mars takes you to the surface of Mars with real footage from NASA's Curiosity Rover. The kids can navigate around the planet and learn about the rover and its mission.
From the Louvre's website you can launch four different virtual tours, The Advent of the Artist featuring works by Delacroix and Rembrandt, the Egyptian Antiquities, the recently restored Galerie d'Apollon, and the remains of the Louvre's Moat, a cool exploration of the museum's origins as a medieval Parisian fortress!
For twelve million immigrants, Ellis Island was the gateway to a new life in the United States. The National Park Service has created an interactive tour that allows visitors to experience the site as it looks today juxtaposed with historical images from the early 20th century. Pair your virtual visit with this great video from Scholastic that tells the uniquely important story that this island plays in American history.
Google Arts & Culture is an unbelievable resource featuring content and virtual tours from over 2000 of the world's leading museums and archives. Not only will its tour of The White House give you a peek inside the President's home, but you will also glean lots of great details about the building's history, decor, artwork, and the famous residents and visitors that it has hosted over the years.
For a little flavor of America's frontier heritage, you can visit Google Arts & Culture's virtual tour of the National Cowboy & Western Heritage Museum. For a truly authentic look at life inside the museum, you can also visit their Twitter feed, which is currently being hosted by Head of Security Tim Send, who is providing his own humorous and informative virtual tour of the museum while it is closed to the public.
If your family prefers hiking boots to cowboy boots, check out this tour of New Mexico's Carlsbad Caverns offered by the National Parks Service. The tour is led by Park Ranger Pam Cox, who guides you through the caverns where you can observe and learn about the Brazilian free-tailed bats that live there and view the caverns from their perspective.
Like the San Diego Zoo, the Monterey Bay Aquarium doesn't just offer live cams of its residents, they provide great background information and videos on each species including their habitat, diet, and tons of cool facts that your kids will be dying to share at the dinner table every night.