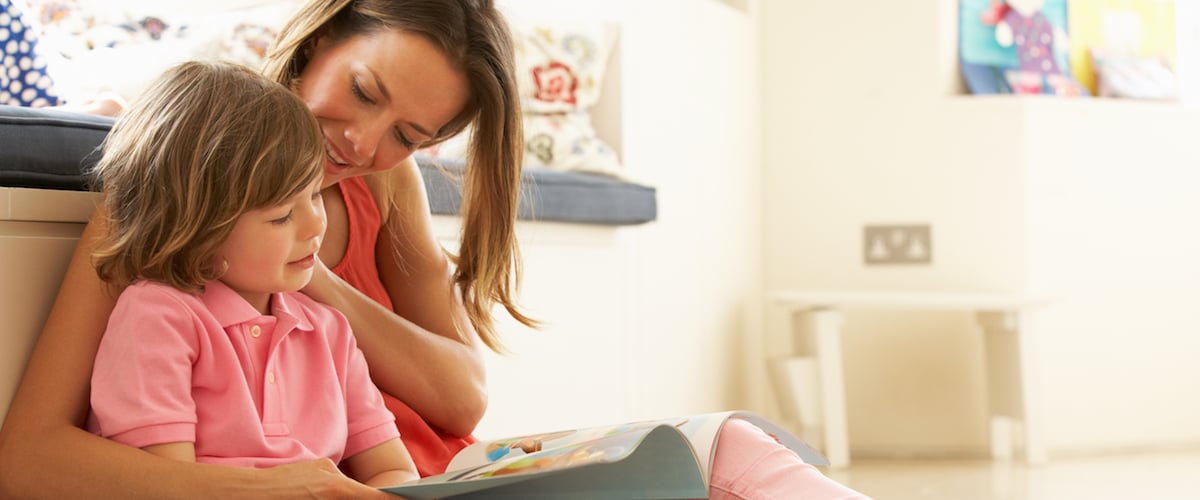 -by Katie Knuppel, Head of Primary School

As parents and teachers, many of us gravitate toward reading stories rather than nonfiction. However, the truth is that children love reading nonfiction, especially when you are reading it aloud to them and can answer the many questions that bubble up. Nonfiction books are filled with information, and children are eager to understand the world around them.
The nonfiction genre has so much to offer, and the benefits of reading nonfiction aloud are significant: research has shown that structured read-alouds with students even as old middle school age help to promote understanding and strengthen comprehension strategies, in the following ways:
• Nonfiction read-alouds boost vocabulary, providing rich new words for children to absorb in context and with illustrations.
• Nonfiction books help children build content knowledge about things they cannot experience firsthand.
• Nonfiction texts tend to feature dense and abstract language that enriches a child's language development in different ways than fiction.
• Finally, nonfiction reading actually supports fiction reading: a student who encounters a beluga whale in a fictional story, for example, will understand the story better if he or she has read an informational text about sea mammals first.
Here's a short list of some of our favorite titles - we hope you enjoy them!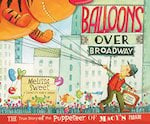 Balloons Over Broadway: The True Story of the Puppeteer of Macy's Parade by Melissa Sweet
A tribute to the first creator of the giant helium balloons that fill the sky during the annual Macy's Thanksgiving Day Parade traces the work of pioneering artist Tony Sarg, whose innovative "upside-down puppet" creations have become the parade's trademark.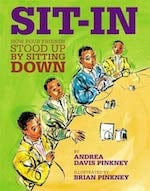 Sit-in: How Four Friends Stood Up by Sitting Down by Andrea Davis Pinkney
A 50th-anniversary celebration of the momentous Woolworth's lunch counter sit-in when four college students staged a peaceful protest that became a defining moment in the struggle for racial equality and the growing Civil Rights Movement.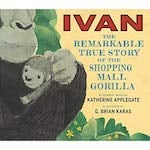 Ivan: the Remarkable True Story of the Shopping Mall Gorilla by Katherine Applegate
The true story of Ivan, known as the Shopping Mall Gorilla, who lived alone in a small cage for almost 30 years before being relocated to the gorilla habitat at Zoo Atlanta.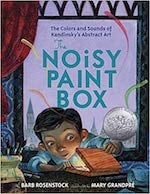 The Noisy Paint Box: The Colors and Sounds of Kandinsky's Abstract Art by Barb Rosenstock
An exuberantly illustrated introduction to the early life of abstract painter Vasya [Wassily] Kandinsky describes how his creative life was profoundly shaped by a neurological condition called "synesthesia," which caused him to experienced colors as sounds, and sounds as colors.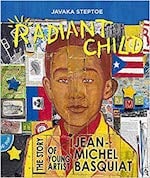 Radiant Child: The Story of Young Artist Jean-Michel Basquiat by J. Steptoe
Jean-Michel Basquiat and his unique, collage-style paintings rocketed to fame in the 1980s as a cultural phenomenon, unlike anything the art world had ever seen. But before that, he was a little boy who saw art everywhere: in poetry books and museums, in games and in the words that we speak, and in the pulsing energy of New York City. Now, award-winning illustrator Javaka Steptoe's vivid text and bold artwork echoing Basquiat's own introduce young readers to the powerful message and art doesn't always have to be neat or clean--and definitely not inside the lines--to be beautiful.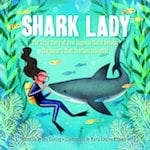 Shark Lady: the True Story of How Eugenie Clark Became the Ocean's Most Fearless Scientist by Jess Keating
At 9 years old, Eugenie Clark developed an unexpected passion for sharks after a visit to the Battery Park Aquarium in New York City. At the time, sharks were seen as mindless killing machines, but Eugenie knew better and set out to prove it. Despite many obstacles in her path, Eugenie was able to study the creatures she loved so much. From her many discoveries to the shark-related myths she dispelled, Eugenie's wide scientific contributions led to the well-earned nickname "Shark Lady."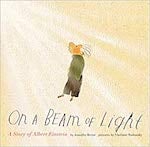 On a Beam of Light: a Story of Albert Einstein by Jennifer Berne
Follows the life of the famous physicist, from his early ideas to his groundbreaking theories.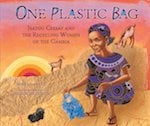 One Plastic Bag: Isatou Ceesay and the Recycling Women of the Gambia by Miranda Paul
Tells the story of a Gambian woman who came up with a way to recycle the plastic bags that had littered the landscape in her nation, an act that saved the environment and transformed her community.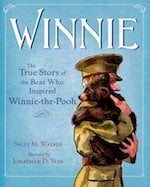 Winnie: the True Story of the Bear Who Inspired Winnie-the-Pooh by Sally M. Walker
When Harry Colebourn saw a baby bear at a train station, he knew he could care for it. Harry was a veterinarian. But he was also a soldier in training during World War I. Harry named the bear Winnie, short for Winnipeg, his company's home town, and he brought her along to the military camp in England. Winnie followed Harry everywhere and slept under his cot every night. Before long, she became the regiment's much-loved mascot. But who could care for the bear when Harry went to battle? Harry found just the right place for Winnie--the London Zoo. There a boy named Christopher Robin played with Winnie--he could care for this bear too!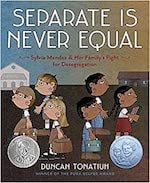 Separate Is Never Equal: Sylvia Mendez and Her Family's Fight for Desegregation by Duncan Tonatiuh
Years before the landmark U.S. Supreme Court ruling Brown v. Board of Education, Sylvia Mendez, an eight-year-old girl of Mexican and Puerto Rican heritage, played an instrumental role in Mendez v. Westminster, the landmark desegregation case of 1946 in California.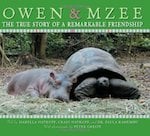 Owen & Mzee: The True Story of a Remarkable Friendship by Isabella Hatkoff
The inspiring true story of two great friends, a baby hippo named Owen and a 130-year-old giant tortoise named Mzee (Mm-ZAY). When Owen was stranded after the Dec 2004 tsunami, villagers in Kenya worked tirelessly to rescue him. Then, to everyone's amazement, the orphan hippo and the elderly tortoise adopted each other. Now they are inseparable, swimming, eating, and playing together.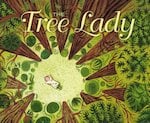 The Tree Lady: The True Story of How One Tree-Loving Woman Changed a City Forever by Joseph H. Hopkins
Katherine Olivia Sessions never thought she'd live in a place without trees. But after becoming the first woman to graduate from the University of California with a degree in science, she took a job as a teacher far south in the dry desert town of San Diego. Where there were almost no trees. Kate decided that San Diego needed trees more than anything else. So this trailblazing young woman singlehandedly started a massive movement that transformed the town into the green, garden-filled oasis it is today.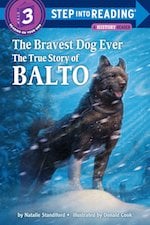 The Bravest Dog Ever: The True Story of Balto by Natalie Standiford
It is one of the worst storms ever - the snow has not stopped for days and it is 30 degrees below zero. But somehow Balto must get through. He is the lead dog of his sled team. And he is carrying medicine to sick children miles away in Nome, Alaska. He is their only hope. Can Balto find his way through the terrible storm? Find out in this exciting true story!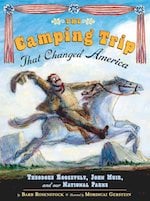 The Camping Trip That Changed America: Theodore Roosevelt, John Muir, and Our National Parks by Barb Rosenstock
In 1903, President Theodore Roosevelt joined naturalist John Muir on a trip to Yosemite. Camping by themselves in the uncharted woods, the two men saw sights and held discussions that would ultimately lead to the establishment of our national parks.
Galapagos George by Jean Craighead George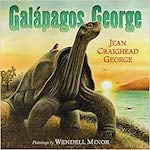 This is the story of the famous Lonesome George, a giant tortoise who was the last of his species, lived to be one hundred years old, and became known as the rarest creature in the world. His story gives us a glimpse of the amazing creatures inhabiting the ever-fascinating Galápagos Islands.
Want to learn more about Fay School? Let us know!