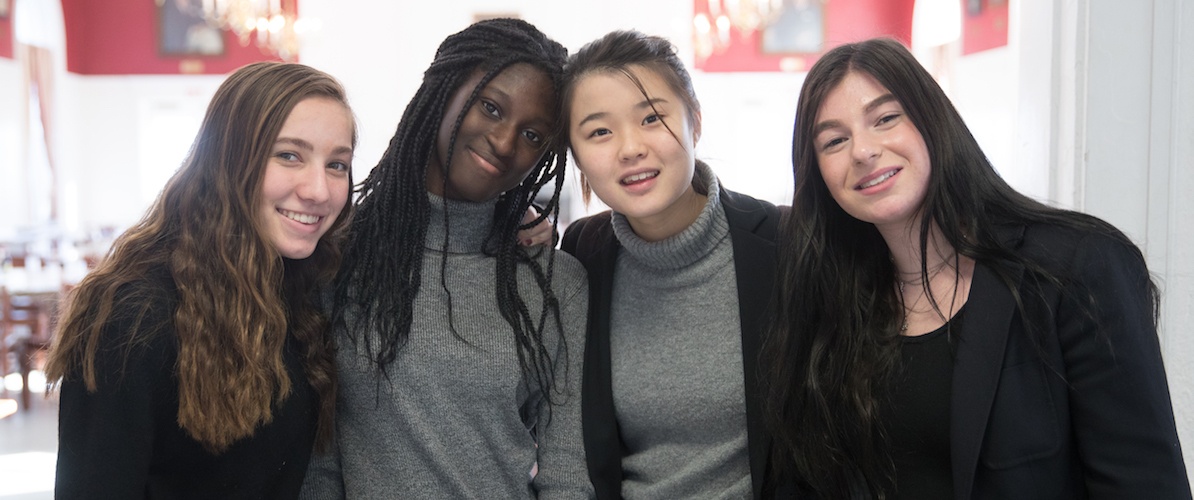 When you research alternatives to public school, you will see some schools referred to as "private" schools and others as "independent." Often these terms can seem interchangeable, but there are distinct differences between the two that can make a world of difference to your child.
A private school is any learning institution that does not receive public funding from the government. Private school funding can come from a variety of sources, non-profit groups, religious organizations, private individuals, and for-profit corporations that can influence the curriculum and school culture in a variety of ways.
Independent schools, on the other hand, represent a much smaller subset of the private school world. They are strictly non-profit entities and are run by a board of trustees or governors, independent of any outside organization. They are self-funded by student tuition, which is supplemented by donations and an endowment.
Mission and core values
As a result, some independent schools may come with a higher price tag. That said, the financial independence of this category of schools is one of its greatest assets. Most independent schools have their own unique mission statement that outlines their educational ethos. Independent schools also tend to be more selective in the types of students that they will accept, looking specifically for applicants who will fit well into their culture and program. At Fay School, for example, "Earnest Effort" is one of the school's core values. Students are encouraged to give their best effort in all facets of school life, an idea that is reinforced by the bi-weekly awarding of effort grades in each subject including the arts, athletics, and general conduct.
Assessing school performance
While many families are interested in private schools because they are unencumbered by government mandates and standardized test prep that eats up valuable teaching time, parents do need some means of assessing a prospective school's performance. One useful assessment tool is to examine a list of the secondary schools or colleges that its graduates attend after completing their educational program. Parents should also ask in-depth questions about the the math and language arts curriculum, the course of study, how the curriculum is determined, and how student performance is assessed.
Affiliations and accreditations
Unlike private schools, independent schools go through a rigorous accreditation process through the National Association of Independent Schools (NAIS). NAIS accreditation is a long-term commitment that recognizes the individuality of each school's environment and mission while holding all member schools to set of rigorous common standards. This commitment ensures that each school is adhering to best practices, policies, and procedures. (To learn more about NAIS standards, click here.)
Most independent schools are also closely affiliated with their state's or region's association of independent schools. Here in New England, for example, the Association of Independent Schools in New England (AISNE) is a vibrant organization that provides professional development, workshops in best practices, and numerous opportunities for teachers and administrators to collaborate and share ideas across schools. If you're considering independent school as an option for your child, the websites of these organizations are a great place to visit to learn about the range of schools open to you. If you're thinking about boarding school, you can also visit the websites of the The Association of Boarding Schools (TABS) and the Junior Boarding School Association (JBSA).
Beyond the brochure
Finally, if you are choosing a private school because of a desire for more than a prescribed, cookie-cutter approach to education, make sure that the school's educational philosophy is more than just a mission statement. Look for concrete ways that the the school's unique philosophy is expressed through the curriculum. At Fay, for example, we believe that our public speaking program is one of the distinctions of our academic program. Students in grades three through nine craft a speech each year that they deliver in front of their classmates and families. Our students gain confidence and poise with each successive year and learn how to craft an argument, speak persuasively, and share their opinions on important topics.
When it comes down to it, the most important factor is that the school is a great fit for your child and your family. Online research will get you part of the way there, but the single best way to know if you're on the right path is to visit the campus and see for yourself.
Want to learn more about Fay School? Let us know!